We invite you on a short visit to Spa Hotels MIRAMARE in Luhačovice.
Spa hotels MIRAMARE Luhačovice
In Luhačovice you can put up in the medical spa hotel Miramare or Vila Antoaneta and in Luxury Spa & Wellness Vila Valaska. All of these hotels belong to the Royal Spa hotel chain. Medical spa hotel Miramare is located in a quiet environment of Luhačovice and yet near the centre and spa park. Our hotels offers professional spa treatment, more than 80 treatments under one roof, quality accommodation, excellent cuisine with possibly consultation with a nutrition therapist. For the treatment we used own natural mineral springs. About your health care professional medical staff.
Don´t miss
Medical spa hotel MIRAMARE has a certificate ISO 9001, Eurospamed, spa company of the Year.
We offer you an untraditional and pleasant gift for your loved ones, friends and business partners.
---
We sincerely appreciate the loyalty of our guests and would like to reward it by offering the ROYAL SPA CLUB members a wide range of benefits that they may use during their repeted stays.
---
A wide range of spa and wellness stays for year 2015.
---
Kurhotels Miramare Luhačovice
Bezručova 338, 763 26 Luhačovice, Czech Republic
Tel.: +420 577 659 111
E-mail: recepce@miramare-luhacovice.cz
Welcome
Pleasant moments in the spa Luhačovice - winter holidays 2015
Information on the closure of the hotel
Spa Miramare:  4.1. - 31.1.2015 (Kat. Superior)
Come and recharge your energy in the  winter to Luhačovice - the largest and the most beautiful Moravian spa. Enjoy rest, relaxation and many unforgettable experiences.
Accommodation, half board, entry medical examination, 7 treatments.
From time to time evryone needs to regain lost energy and relax from everyday worries. Enjoy a magical winter in Luhačovice and give yourself a relax with procedures and spa treatments.
VILA ANTOANETA Luhačovice

from 259 EUR / 7 Nights / prs.
Accommodation, full board, entry medical examination, 13 treatments.
Special spa treatments help you by problems with locomotive tract, disorders of blood circulation and respiratory problems. Your body will be powerfull again. This stay can become a wonderful gift for your parents and grandparents.
MIRAMARE Luhačovice

from 343 EUR / 7 Nights / prs.
Accommodation, full board, medical consultation,13 treatments, free entry to the water relax centre.
This programme may be used by women of any age who wish to regenerate ther body and mind and, at the same time, to beutifuly and rejuvenate their look.
VILA ANTOANETA Luhačovice

from 427 EUR / 7 Nights / prs.
News
26. 1. 2015
An extensive remodelling of Superior class rooms will take place during January 2015 in the Miramare II spa hotel.
---
26. 1. 2015
The Luhačovice spa belongs to one of the most visited spas.
Come relax and visit Luhačovice!
---
18. 12. 2014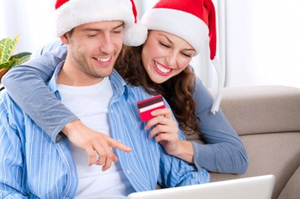 Dear friends, also we have the newly opened payment Gateway – the easiest way of purchasing and paying your stays in Spa MIRAMARE Luhačovice.
---