We invite you on a short visit to Spa Hotels MIRAMARE in Luhačovice.
Spa hotels MIRAMARE Luhačovice
In Luhačovice you can put up in the medical spa hotel Miramare or Vila Antoaneta and in Luxury Spa & Wellness Vila Valaska. All of these hotels belong to the Royal Spa hotel chain. Medical spa hotel Miramare is located in a quiet environment of Luhačovice and yet near the centre and spa park. Our hotels offers professional spa treatment, more than 80 treatments under one roof, quality accommodation, excellent cuisine with possibly consultation with a nutrition therapist. For the treatment we used own natural mineral springs. About your health care professional medical staff.
Don´t miss
Medical spa hotel MIRAMARE has a certificate ISO 9001, Eurospamed, spa company of the Year.
We offer you an untraditional and pleasant gift for your loved ones, friends and business partners.
---
We sincerely appreciate the loyalty of our guests and would like to reward it by offering the ROYAL SPA CLUB members a wide range of benefits that they may use during their repeted stays.
---
In the catalog you find a complete range of spa and wellness stays for 2017 of all our ROYAL SPA wellness and spa hotels
---
Kurhotels Miramare Luhačovice
Bezručova 338, 763 26 Luhačovice, Czech Republic
Tel.: +420 577 659 111
E-mail: recepce@miramare-luhacovice.cz
Welcome
Accommodation, half board, 2 wellness treatments, medical consultation, free entry to the water relax centre or pool.
Relax during the week at a relaxing stay. Stays out of the weekend and public holidays. Short relaxing stays from Sunday to Friday. Winter at the spa Luhačovice - beautiful holiday.
VILA ANTOANETA Luhačovice

from 95 EUR / 2 Nights / prs.
Accommodation,half board, 2 exotic wellness treatments, free entry to the water relax centre or pool.
A weekend break with exotic treatments. Come and discover the secrets of the physical and mental beauty hidden in Javanese massage, that combines relaxation and beneficial effects.
VILA VALAŠKA Luhačovice

from 268 EUR / 3 Nights / prs.
Accommodation, half board, entry medical examination, 8 treatments.
Beautiful autumn inthe spa Luhačovice. From time to time evryone needs to regain lost energy and relax from everyday worries. Enjoy a magical time in hotel Vila ANTOANETA and give yourself a relax with procedures and spa treatments.
MIRAMARE Luhačovice

from 273 EUR / 7 Nights / prs.
News
13. 2. 2017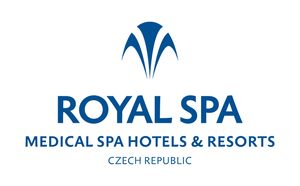 Our company offering spa treatments has been ranked amongst the 100 best businesses in the field of travel trade and hotel management. We are really proud of this achievement and believe that our guests will leave rejuvenated and full of energy after...
---